We Offer Home Remodeling Services to Burnsville, MN, Homeowners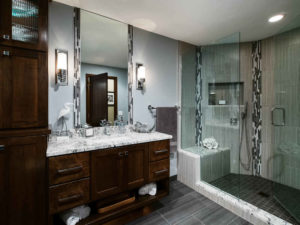 When you try to cook dinner in your kitchen, you find yourself balancing pots and pans atop each other because there's no room for them. Once functional, your bathroom now makes getting ready a hassle. Your master suite has never been a retreat. If any of this sounds familiar, it might be time for a home remodeling project. Since 2005, Ohana Home & Design has updated living spaces for homeowners in Burnsville, Minnesota. Our home remodeling services can turn your outdated or dysfunctional space into the home of your dreams.
Our Services
At Ohana Home & Design, we understand that every home is unique, which is why every home remodeling project needs to be handled differently. If only part of your home needs an update, we can take care of your:
Sometimes, though, the whole space needs to be reworked to accommodate your lifestyle and aesthetic sensibilities. In those cases, we also provide full-home remodeling services to give you an entirely new space.
Our Approach
In Hawaiian, 'ohana means family. Your 'ohana orbits around your home, and we strive to honor the importance of this space. This is why we treat you like our 'ohana, giving you the family treatment and respecting your home as though it was our own. Before construction even begins, we take the time to listen to your needs and desires, your vision of what your home should be. We base our entire design on this vision, not on our own tastes, and find highly experienced carpenters and plumbers to execute it. During the home remodeling process, you'll have access to a friendly and familiar face who will keep you informed regarding what is happening in your home. We won't rest until your family has a space they love.
If you're ready to move forward with your home remodeling project, contact Ohana Home & Design today. Or, visit our showroom just a short drive from your Burnsville, MN, home.